United front put forward to fight racism
Share - WeChat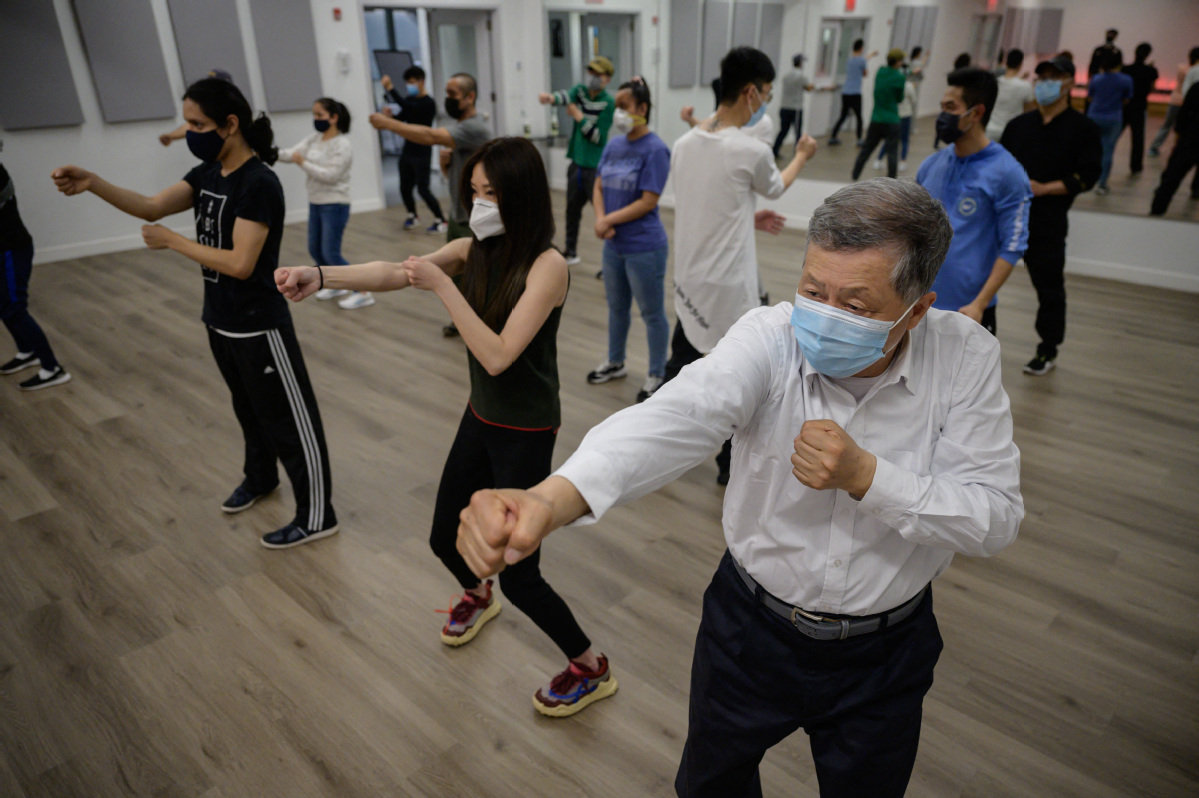 Amid attacks on Asians in US, calls go out for solidarity from all racial groups
Policymakers and civil rights leaders are calling on people across the racial spectrum in the US to speak out against a rising tide of hate crimes suffered by Asian Americans.
"Injustice and bigotry against one is injustice and bigotry and racism against all," said Gary Locke, a former governor of Washington state who served as the US ambassador to China during the administration of Barack Obama.
Locke spoke at a recent town hall-themed "We Rise Together: Stopping Anti-Asian Hate"-organized by the Committee of 100, a nonpartisan leadership organization of prominent Chinese Americans in business, government, academia and the arts.
Pointing to the Chinese Exclusion Act of 1882 and the racial segregation experienced by African Americans as examples, Locke said racism has existed in the US for a long time. It was laid bare by the killing of George Floyd last year in Minneapolis, he said.
"That is why all of us civil rights organizations have to join together… be vigilant against racism and discrimination and scapegoating, because it's a disease that if allowed to spread, affects everybody," Locke said.
US Senator Alex Padilla, the first Latino senator from California, encouraged people who have encountered hate incidents to report them to authorities. "It's frankly a collective standing up and speaking out that gives people the license to be able to come forward," he said.
US Representative Grace Meng, a New York Democrat who represents the borough of Queens, said many Asians are seen either as invisible or as a foreigner-an outsider.
"We are really taught to mind our own business, and not 'rock the boat'. Rather it's in times of getting out to vote, to speaking out against hate," she said.
Many Asian Americans have raised the concerns about not knowing how to advocate for themselves, she said.
African Americans in Georgia and Latino Americans in Texas have helped the small but fast-growing Asian-American communities in the two states to overcome any language barrier and vote, Meng said.
"As we talk about the importance of not being invisible and learning our history, we also have to work with other communities so that we can strengthen the effectiveness of our advocacy," she said.
The advocacy group Stop AAPI Hate said there were nearly 3,800 hate incidents from March last year to the end of February this year. A disproportionately higher number of these attacks were directed at women. The group stands up for Asian Americans and Pacific Islanders.
Countering bigotry
Derrick Johnson, president and chief executive of the National Association for the Advancement of Colored People, said African Americans and members of the AAPI community should build a coalition to counter bigotry and hate.
"Be a friend before you need a friend, because if you are not a friend when you need one, there will be no one there," said Johnson, adding: "At this moment, we all need friends."
"As an African American, as a Jewish American, and now as Asian Americans and Latino Americans, we must stand united across our communities to ensure the atmosphere for white extremist acts is no longer accepted, and we stand united to fight against it," Johnson said.
Jonathan Greenblatt, CEO and national director of the Anti-Defamation League, said: "Hate existed before (former president) Donald Trump, and we find it will exist after Donald Trump, even if he amplified it and exacerbated it in some really awful ways.
"That means not just when I as a Jewish person see anti-Semitism, but when I as a Jewish person see anti-AAPI racism, I am obligated to speak out. An attack on a Chinese American is an attack on me as a Jewish American; we are all in this together," he said.