Italy ponders deploying mRNA jab
Share - WeChat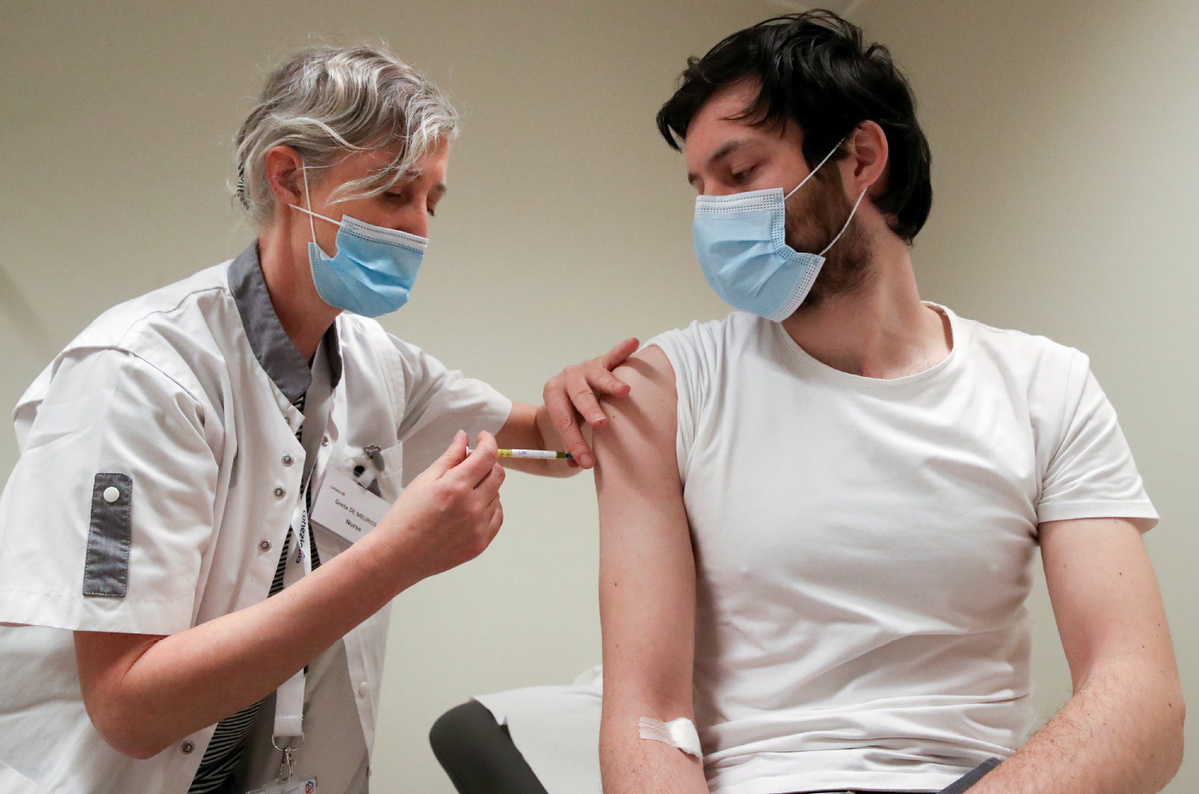 The Italian government has reportedly held talks with several pharmaceutical companies about starting production of mRNA-based COVID-19 vaccines, suggesting a move away from the previously-favored adenovirus-based vaccines produced by AstraZeneca and Johnson & Johnson, which have been linked to cases of blood clotting.
The United States Centers for Disease Control website says an mRNA shot is one that teaches cells in the body how to make a protein that triggers an immune response inside the body.
German biotech company CureVac has been working on developing such a vaccine and, according to the Financial Times, hopes it could be approved for use in the European Union by June.
Swiss company Novartis and Italy's ReiThera are two of the manufacturers who would be keen to produce the CureVac vaccine, and have been in preliminary talks with officials in Rome.
The chief executive of United States-based Moderna is also reported to have spoken directly to Italy's Prime Minister Mario Draghi.
The Oxford University/AstraZeneca vaccine was one of the first available, but there have been high-profile difficulties with supply, followed by concerns over reports of blood clots occurring in some patients who have received the vaccine, leading to it falling out of favor.
There have also been similar concerns about the later Johnson& Johnson vaccine, produced in the US, leading to increased interest in other types of vaccine.
"We need to focus now on technologies that have proven their worth," said Commission president Ursula von der Leyen last week. "MRNA vaccines are a clear case in point."
The Commission has been criticized after insisting EU vaccine sourcing and deployment should be centralized, but then struggling to secure supplies.
Italy was one of the first countries in Europe to be affected by the novel coronavirus pandemic, and having seen the damage it has done to his country, Draghi has said the EU's ability to come up with its own vaccine should as high a priority as military spending.
Italy has also recently had talks with Russia about manufacturing its Sputnik vaccine in Italian factories.
A European Commission official told the Financial Times it welcomed "engagement in vaccine production" and was aware of the government's discussions with companies. Individual EU states' efforts to increase vaccine production were "complementary "to the Commission's, the official continued, adding that they "coordinated regularly".