US-Japan alliance marriage of convenience
Share - WeChat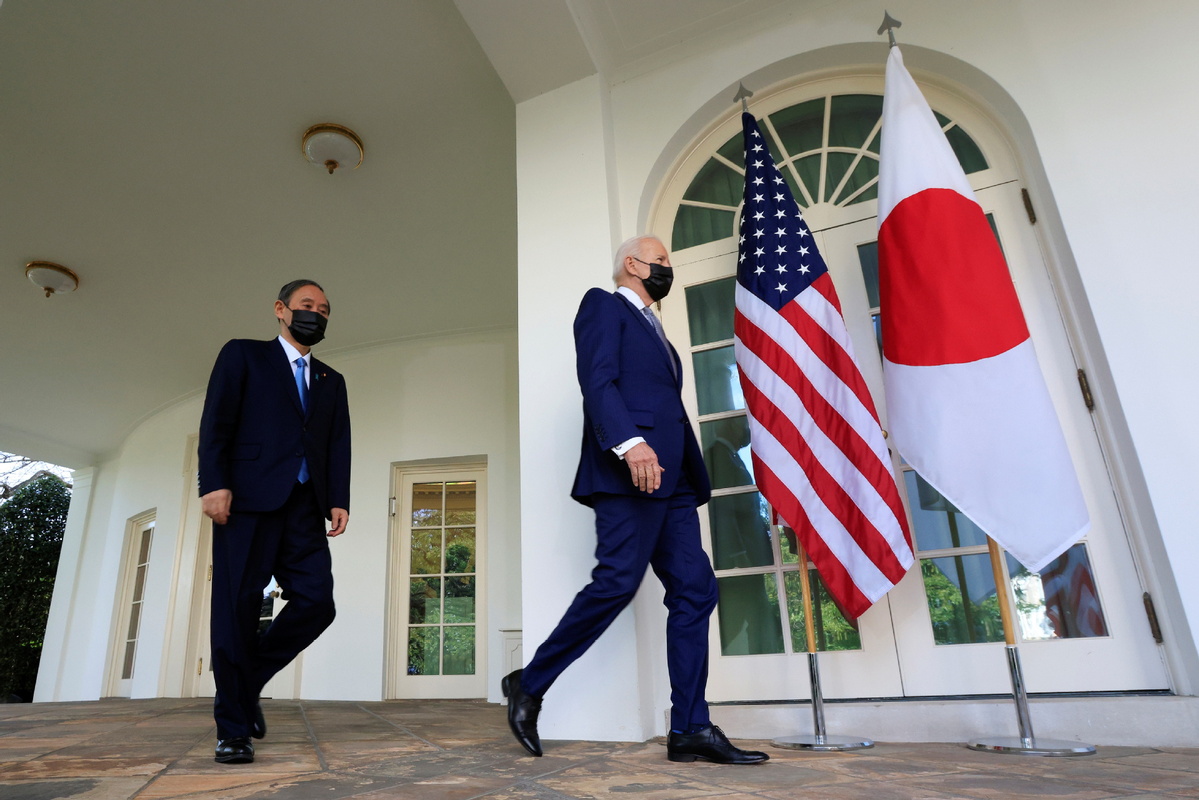 The joint statement that the United States and Japan issued during Japanese Prime Minister Yoshihide Suga's visit to Washington on Friday is riddled with attacks against and smears of China. In particular, the two sides have, for the first time in 52 years, shown the audacity of mentioning the Taiwan question, which constitutes grave interference in China's internal affairs.
Suga is the first foreign leader US President Joe Biden has hosted since entering office on Jan 20. The significance the Biden administration attaches to developing relations with Japan, which has apparently flattered many in Tokyo, including Suga himself, does not originate from the raising of Japan's status, but the US' urgent needs to turn Japan into a pawn in its China containment strategy.
The US-Japan alliance has become a tool for the US in its geopolitical game against China. Which is further evidenced by the two countries' readiness to scratch each other's back. The US promises to protect the Diaoyu Islands, which are owned by China but currently controlled by Japan. In return, Japan actively supports the US on the latter's open intervention in China's internal affairs in Xinjiang, Taiwan and Hong Kong.
The hypocrisy of their alliance is out of question. Born in the Cold War, their alliance has not progressed with the times, as it has become a transaction platform for their interests.
Which is against the region's and the world's common interests and appeals that all countries, especially the major players, should contribute to peace, development and cooperation, not conflict and confrontation.
Suga's visit to Washington has let the world know which countries are the true sources of regional instability in the Indo-Pacific.
Notably, the US is the only country so far that has praised Japan's decision to discharge the radioactive water stored at its Fukushima nuclear power station into the sea, calling it transparent and responsible. Tokyo will necessarily repay by giving full support to the US' unilateral actions in the region, so as to make it a chorus.
That Japan is so willing to serve as a shameless broker for the US to introduce trouble to the region deserves the vigilance of all regional countries.
Most Viewed in 24 Hours
China Views