UK's Tories in danger of losing 'red wall' support
Share - WeChat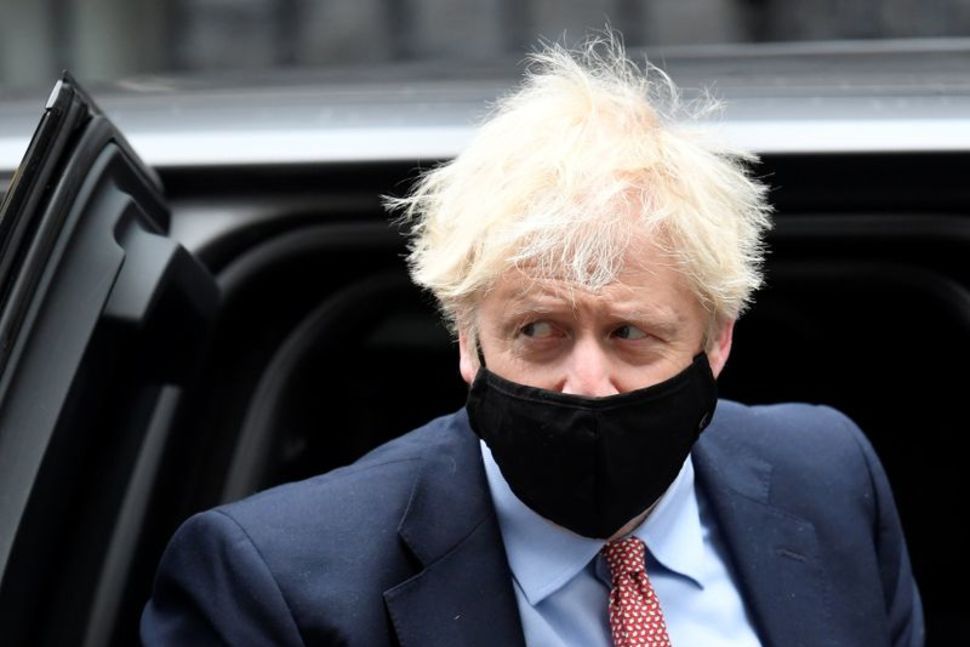 Prime Minister Boris Johnson and his right-of-center ruling Conservative Party could lose the support of traditionally left-leaning voters who backed the party in the United Kingdom's last general election, if the government fails to adequately deal with allegations of sleaze and corruption.
The warning came from senior Conservative Party lawmaker Bernard Jenkin, who is chairman of the powerful Commons liaison committee.
Jenkin wrote in the Observer newspaper on Sunday that he believes the army of people in the north of England who switched allegiance in the 2019 general election, from the Labour Party to the Conservative Party, may be ready to switch back.
He said many are bitterly disappointed about allegations made against former Conservative Party prime minister David Cameron, who has been accused of lobbying ex-colleagues on behalf of the Australian financier Lex Greensill, whose company filed for insolvency protection last month and which is now facing legal scrutiny.
Jenkin said the alleged lobbying, and subsequent claims that many senior Conservative Party lawmakers and top government advisors are working jobs in the private sector that appear to strain their ability to act in the public interest, mean reforms are long overdue.
"There is nothing wrong with a private citizen wanting to make money, but we have a system which has allowed the lines between public service and private gain to become blurred," he wrote.
Jenkin warned that the current situation, if left unchecked, would be "utterly corrosive of public trust in government".
He said voters in the so-called red wall of seats won at the last election, giving Johnson his majority, 'will start to dismiss him, unless he can show he is more open, more transparent, and very different from the out-of-touch elite he defeated in the 2016 referendum (on European Union membership) and ousted from government".
The Guardian newspaper said Downing Street has insisted there have not been conflicts of interest in the cases referred to by Jenkin, and that no parliamentary rules have been broken. The role of Cameron in alleged lobbying on behalf of Greensill will be explored in an independent inquiry.
Greensill's company, Greensill Capital, was selected to distribute government support loans at the start of the pandemic. Its collapse threatens thousands of jobs, particularly in the steel sector, which borrowed hard from the company.
The Sunday Times newspaper has reported that Cameron may have helped Greensill Capital secure a lucrative National Health Service contract by contacting a civil servant who had served under him in the Cabinet Office.
The Evening Standard newspaper said the warning about sleaze damaging the party's electability, coming from such a "grandee", will have been noted by the government.