24 new steps to boost business environment
Share - WeChat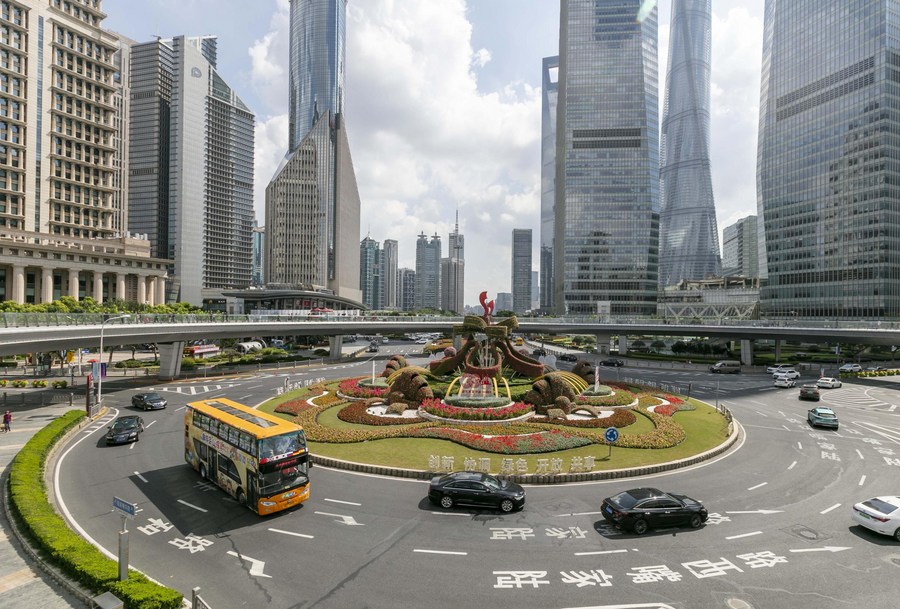 Streamlined administration to foster high-quality development
China will reduce burdens of market participants and boost investment as part of its new measures to optimize the overall business environment and foster high-quality development, officials and experts said on Thursday.
The government has announced 24 measures to stimulate market vitality and ensure "six priorities" and stability in six areas for steady economic momentum, with a focus on creating jobs, boosting market entities, expanding effective investment, stabilizing foreign trade and investment and safeguarding people's well-being, according to a document released by the general office of the State Council.
According to the document, the steps are aimed at transforming the government functions and fostering a world-class business environment that is market-oriented, law-based and internationalized.
New measures include relaxing market access for micro and small e-commerce businesses, promoting the elimination of hidden barriers that hinder the development of new forms of business and industries, strengthening regulation over platform companies, further lightening the burden for market players and continuously optimizing the business environment for foreign investors.
More efforts will be made to press ahead with the antimonopoly push, remove recessive consumption barriers, orderly phase out some administrative restrictions on consumer purchases and further improve of the management system for pre-establishment national treatment plus a negative list for foreign investment.
To facilitate a better business environment, the country will continue to shorten the negative list for foreign investment, with a focus on promoting orderly opening-up in the services sector and further relaxing market access in the manufacturing sector, said Yang Jie, director-general of the Department of Laws and Regulations of the National Development and Reform Commission, the country's top economic regulator.
Yang said that so far four major groups of foreign-funded investment projects have been launched in China, and a fifth group will be launched later this year."This year, we will mainly support key foreign-funded investment projects in fields like advanced manufacturing and high-tech sectors and encourage foreign investors to be a part of the high-quality development of manufacturing, "new infrastructure" construction and innovation-driven development in China."
Experts said the government's persistent reform efforts to streamline administration, delegate power and optimize the business environment are key to injecting new impetus into the economy.
"China is at a key stage in which it is transitioning from rapid development to high-quality development. The moves will vitalize the economy and foster sustainable and long-term development," said Chen Yuyu, a professor of economics at Peking University.
Fan Shiqian, associate professor of the China University of Political Science and Law, said such moves are conducive to transforming government functions and better serving the public.
Zhou Bing, global vice-president of US tech giant Dell Technologies, said China's intensified opening-up measures will offer more growth opportunities for foreign enterprises.
"China is our second-largest market after the United States, and it is growing at a fast pace," Zhou said."Despite COVID-19, we have achieved considerable progress in the China market. We are optimistic about China's future development."